Literally … calling it the "home" page – and as promised I think I'll leave this 'blog' home page up 'for now' as our front — while we pay Homage to the Home page of KingsTeamInternational.com – Our Company, established initially in 2004 – with the simple but complicated mission of making the world a better place – one business at a time; one person at a time; You see, before I began building websites, I belonged to the network marketing industry. Regardless of people's feelings about this industry, you will be surrounded by some awesome people. You will learn a lot of things you didn't know before, if you'll allow yourself to be taught.
So one of several "NEW SERVICES" We'll be providing DURING 2014 will include entire Training Classes and Courses for Entrepreneurs; as well as Ongoing Programs to help YOU Get BETTER – so that you can continue to GROW and IMPROVE your business as well.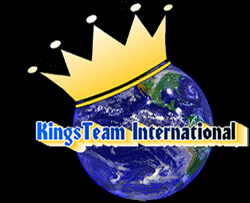 One of the First things you learn is about how Successful people had to work on becoming better people, before they became successful. If I can lend any advice to any of my clients that I build websites for, it's this simple – Continue to work on yourself; as you work on your business. Our goal here at KingsTeamInternational © 2004 is to build a website that lets YOU speak to the world about you – your brand – and your mission; meanwhile We're happy to provide you with the support you need – to Fulfill your mission.
Check out the "Mother Ship" – the original homepage of KingsTeamInternational.com — ok well not THE original but, the home page we were rolling with until the recent move to a new server – stay tuned for Income Opportunities for those of you who have been negatively impacted by our financial climate – and also for those of you who've benefited and now are looking for good places to invest, and grow your money.