Recently we gave our Logo a Facelift. It was long overdue and to be frank with you, I'm glad I waited.
Those who've been following will know that I began 'redesigning' this website about a year ago. I've moved a bit slow, but I actually am Okay with that. Speed isn't always where it's at. Sometimes people will rush through, trying to be first, or trying to be fast. Instead they end up as a failure. Would you rather take your time and be around? Or would you rather hurry and go out of business?
Seems like a simple question. But a lot of people want immediate gratification. They want to get it sooner rather than later. So being in a rush is actually very interesting to so many business owners. However, I'm a big fan of taking your time. That's not exactly what took so long to give our Logo a Facelift.
There were more important things to do than redesign the Logo. However, like our website, our original Logo was a bit 'dated'.
Here's our Old Logo.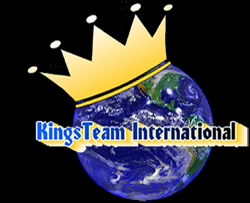 In my defense, this logo was created in 2005. At the time, it was actually pretty hot!
It's funny looking back on it now though. A Logo facelift was absolutely overdue. Back in 2009 I actually did one and you 'may' have seen it before. I liked it at first but, after a while I began to feel like it was also, dated. It needed to be more (or less) than it was. I think 'my process' may help someone else who is figuring out if they need a Logo Facelift.
Or perhaps you're just starting out and don't have a logo at all.
I hope by me sharing this process with you, you'll gather that it's okay to get started with where you are. You can always give your logo a facelift later. You can always rebrand. It's true, you don't want to rebrand too often. So make up your mind on what you want your logo to be, and set out to create that logo. Find someone to help pull your 'vision' into reality.
Could your Logo use a Facelift?
ReelUrbanNews.com already had a logo when the owner of the site came to me.
However the logo they were using was not in a format that could be used on several platforms. I basically had to re-do the logo by matching up the fonts. Next was making sure the logo was using a color scheme that matched the original. Lastly was saving it in a .png format so that it could be displayed in multiple locations. Oftentimes people will use formats that are not 'the best looking' across several mediums. This is yet another reason to hire an expert.
Perhaps you have a logo now, but do you own the original files? Do you know if your logo can be used as a layover for a YouTube Video? Do you know if you can put your logo on any website and look right?
If you need to consult with me about your logo, do not hesitate.
So what about our NEW Logo?
Check it out now, the all new Kingsteaminternational.com logo.
Same 'message' as before. We are here to help make our world better. One business owner at a time. One company at a time. We are here to help you whether you're doing business locally, or internationally. I can help you with running your business better, and more efficiently. The question is, whether or not you have the patience to improve in a manner that will keep your business In business. If the answer is yes, then I'm waiting to hear from you!