Are Free Website Templates Worth It?
This is a very common question I get from clients and people who are still in the process of thinking about launching a website. Many of them are looking for ways to save money and come across flyers, or advertisements for Free Website Templates. Most of them are usually presented as user-friendly and easy to set up. Many people who are novices when it comes to web design, figure these free website templates will be something that will allow them to create and manage a website that will suit all their needs. Then, they realize that most of these templates come with limitations!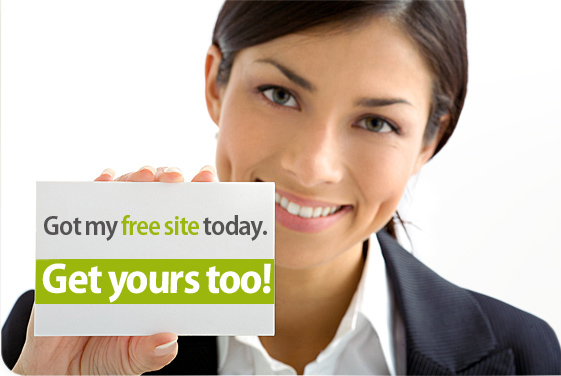 Also what tends to happen is the templates aren't AS user-friendly as they appeared to be.
However, if I'm going to accurately and, without bias, answer this question of are free website templates 'worth' it — I'd have to say yes.
(You get what you Pay for…. however that isn't why I say it's Worth It — )
The reason is because although for most new website owners, the process WILL Be frustrating, it will be 'experience'. In business, that experience is ultimately the best teacher. Experience helps you, the business owner, realize how valuable it is to pay for expertise. Unless of course you want to learn web design. Otherwise you'll want to have money set aside in your business budget for a professional to help you out with these needs. Free website templates help serve a purpose and sometimes may be a good place to 'start', but rarely will be the Long Term Platform for any serious business.
The limitations that you'll most likely come up against from using free website templates will eventually put you in a position where you'll need someone who can help tailor your website to your business needs.
When that need arises, you will want to reach out to us, here at KingsTeamInternational.com – Web Design and Quality Business Consultation, for quality advice just like what I'm giving you right now. There are some exceptions to the rule; which is almost always the case with any rule. When it comes to free website templates such as what you'll find in WordPress, or similar open source blog platforms, you just may back into several 'themes' that will suit your needs.
For many business owners the 'experience' of trying to figure out how to use WordPress actually will benefit you in the long run.
One of the main things I find myself doing these days is consulting with business owners, teaching them HOW to use WP's powerful platform and others like it, to grow their online presence. If you're really looking into free website templates, I'd send you towards a WordPress blog, hosted on Your own hosting account, so that you have full control of the content.  When you host your site on WordPress, they can pull it down if they decide and that isn't what you want!

I'd highly recommend you paying for a professional to help you OR your team of web people, to learn as much as you can about getting your selves in front of the potential customers you're seeking, by putting your business Online.
As always, thanks for dropping by. I hope you got an answer to YOUR burning question of whether or not it's 'worth it' to even bother with Free website templates. Naturally I'm bias and feel you SHOULD hire a professional; and pay to have a web site built. However, many of you will need to go ahead and try things out on your own, and get enough 'experience' to know how valuable it will be to your business To hire a professional.
Either way, it's going to be 'worth it' – because ultimately, taking action is always better than inaction.
Here's to those of you pursuing your dreams and goals – here's to the ultimate success of your home business!
Check out a few other Consultation Articles from KTI: