When it comes to building websites for small business owners nothing is more disheartening than to see their business go OUT of business a year or two after launching their site. Quality business consultation matters. Like anything in life is helps to get advice from the right people. You and I never want to ask for marriage advice from someone who's been divorced several times. We don't want to ask someone who's lazy and out of shape for advice on work out routines. We don't want to talk to a web designer about how to fly a plane.
Oftentimes when I deal with business owners what I'm usually dealing with are people who are advising themselves.  This is always a huge mistake in business. Please understand that I'm not just seeking to 'sell' you business consultation services. I'm actually going to tell you why you NEED them. In 'sales' there are two kinds of sales people. You have those who actually care about their clients, and those who just want to help their clients part ways with their money.  I have always prided myself on being the first kind of sales person.  I figure if I can help you make money, you'll gladly pay me for more advice.
Recently I sat down with a business owner to provide some insight on a plan he and his partner were kicking back and forth. Without going into too much detail – they were considering starting a business with an MLM component involved, to help drive sales for the product they were planning to offer. We got together at a local restuarant, and for the first half hour I mostly just listened, and took some mental notes. I really wanted to hear all of the ideas they already had, and get an understanding for what they were going to be offering. I also wanted to figure out WHO their target market would be.
These are topics I've written about briefly before …
Marketing Strategies: Know Your Customer
It just so happens that I have several years of experience working within the MLM industry – this was one of the main reasons I was brought on to consult. They wanted to know if what they were thinking of offering would be good 'as' an MLM. After talking with both business partners for a while, I said something to them that I would say to anyone who is thinking of starting an MLM company. "Only do it, if you both Love MLM" …
MLM is a complex industry in and of itself. It can be very frustrating dealing with the various kinds of people who may wander into a network marketing (MLM) company. Unless you LOVE the industry, I absolutely do not recommend starting an MLM company.  The more a person loves the industry, the more they'll know about it. Think about this for a moment. Most people know a whole lot about subjects they care about; and not much about subjects they could care less about. It's the same thing when it comes to business.
The oldest quality business consultation advice ever is "Do what you LOVE and the money will Follow" ….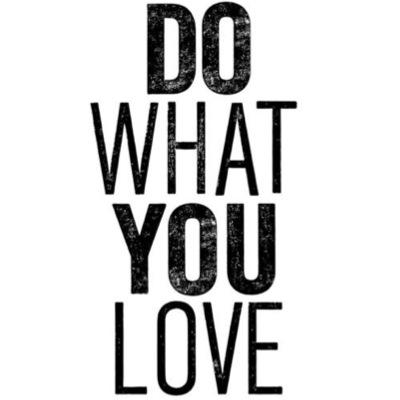 It sounds a little corny but it's 100% truth.
When you do what you love, it never feels like work. Plus you'll do it right. You'll make sure others do it right. Your desire to serve your customer will come from a place of love; rather than a place of desire for profits. When those motivations all line up, your website is just going to be a formality in the process. Your LOVE for what you are doing will shape your vision for the website you'll want to build. My job is just to make your vision a reality.
Let me know if you are in need of my Business Consultation Services –
Also let me know if I can help with bringing your Website Vision to Life –
As always, thanks for stopping by!